The world has never been more digitalized thanks to the widespread usage of smartphones and tablets. Consumers mostly exclusively use their mobile devices for communication, entertainment, and shopping. It is crucial for company owners to stay on top of current trends and make sure that their establishment is always open to clients. This article will examine the value of mobile applications for your company and their advantages.
Why Mobile Application is Important for Your Business:
Improved Accessibility:
A mobile application makes it simple for clients to access your company. Consumers can access your goods or services at any time and from any location. For companies that operate e-commerce platforms or provide online services, this functionality is particularly crucial.
Improved Consumer Engagement:
Businesses may interact with their customers much more easily thanks to mobile applications. It enables tailored feedback and communication, which ultimately improves consumer happiness.
Improved Branding:
Having a mobile application can help establish your brand and make it more visible. A well-designed and user-friendly mobile application can create a positive brand image in the minds of your customers.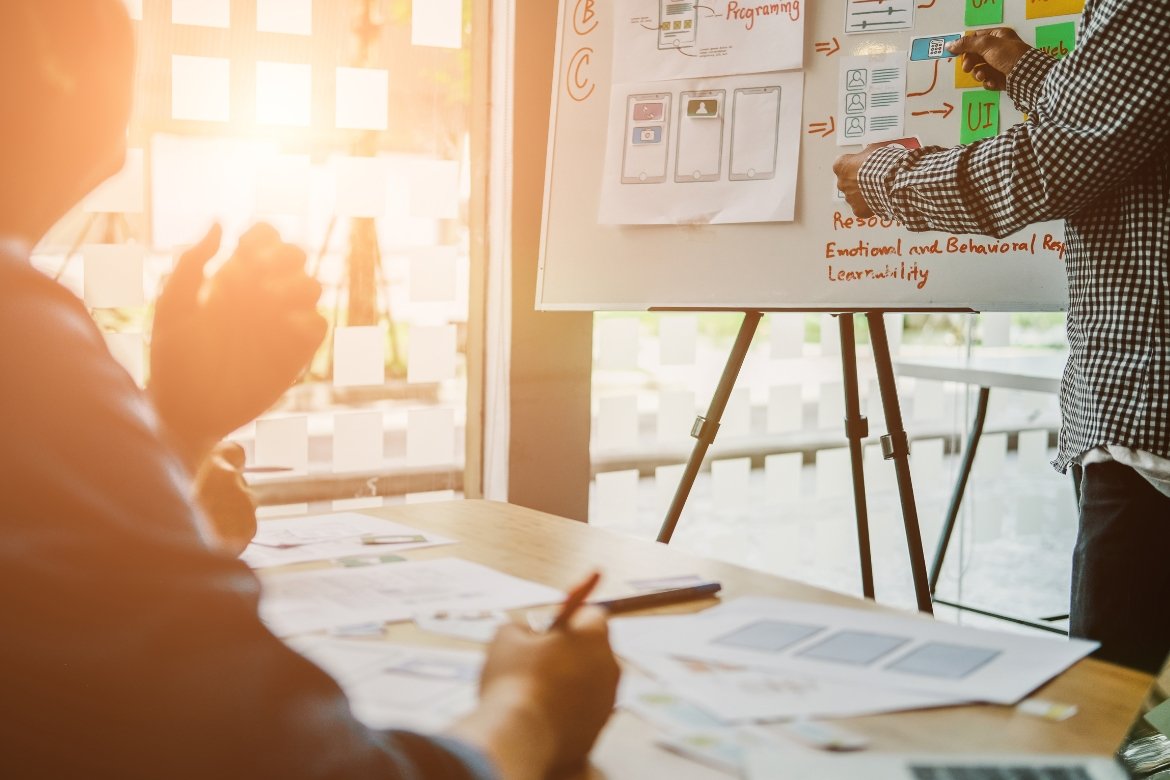 Competitive Edge:
Mobile applications provide businesses with a competitive edge over their competitors. Customers are more likely to choose a business that has a mobile application over one that does not.
Additional Revenue Streams:
Mobile applications can provide businesses with additional revenue streams. For example, in-app purchases and subscriptions can generate revenue for businesses that offer services such as online courses or e-books.
How Mobile Applications Can Benefit Your Business:
Streamlined Operations:
Mobile applications can help streamline business operations, making them more efficient and cost-effective. For example, mobile applications can be used for inventory management and order processing, which can reduce the need for manual labor.
Enhanced Customer Loyalty:
Mobile applications can help businesses build customer loyalty. With a well-designed mobile application, businesses can offer rewards and incentives to their customers, which can increase customer retention and loyalty.
Real-Time Data Collection:
Mobile applications can be used to collect real-time data from customers. This data can be used to make informed business decisions and improve customer experiences.
Increased Sales:
By giving clients a simple and convenient platform to make purchases, mobile applications can assist businesses in growing their sales. Also, it enables tailored recommendations and advertising, which may improve sales.
FAQs:
Q: How much does it cost to develop a mobile application for a business?
A: The cost of developing a mobile application for a business can vary depending on the complexity of the application. However, there are many cost-effective solutions available that can help businesses develop mobile applications without breaking the bank.
Q: How long does it take to develop a mobile application for a business?
A: The time it takes to develop a mobile application for a business can vary depending on the complexity of the application. However, businesses can expect the development process to take anywhere from a few weeks to several months.
Conclusion:
In conclusion, in the current digital era, firms must have mobile applications. Businesses benefit from mobile applications' greater branding, expanded accessibility, higher consumer interaction, competitive advantage, and extra revenue sources. Mobile apps can also help organizations by improving processes, cultivating client loyalty, gathering real-time data, and boosting revenue. Having a mobile application is therefore essential if you want your company to succeed in the digital age.